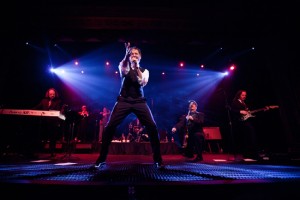 The Dudley Manlove Quartet is a complete entertainment experience and will set the perfect atmosphere for your event. In addition to the videos on this page, you can also visit these pages:
Music – list of songs from our regular catalog
Photos – live photographs of the band
We also have high-resolution images available for your use. Contact us for promotional photos and other materials.
Live Audio Clips
Can't Take My Eyes Off Of You
Copacabana
Dancing Queen
Don't Stop Believing
I Wish
It's Not Unusual
Love Will Keep Us Together
Melt With You
Right Back Where We Started From
Rio
Suspicious Minds
Sweet Caroline
Take On Me
Video Killed The Radio Star
Video Clips on YouTube
Visit our YouTube page to see our videos
High-Resolution Video Clips
These high quality clips will take a moment to download. You can view the same clips in slightly lower resolution on our YouTube page.
Dudley Manlove Quartet Promo Video
Can't Take My Eyes Off Of You
Favourite Shirt
American Girl
Dancing Queen
You're Gonna Miss My Lovin
Fan Video Clips
Shot by fans of the band!
Video Killed The Radio Star
From our 80s Prom at Neumos
Total Eclipse Of The Heart, featuring special guest vocalist Kim Virant
From our 80s Prom at Neumos
Favourite Shirt (Boy Meets Girl)
Live at the Tractor Tavern
Let's Dance
From our 80s Prom at Neumos